In the fall of 2017, I was presented with the opportunity to complete a major project in lieu of several class assignments.
After personally witnessing the decline of several shopping malls in north Dallas, I wanted to focus on how mixed-use developments can help revitalize areas previously occupied by shopping malls.
I selected a Collin Creek Mall in east Plano, Texas for my project. This mall, built in the early 1980s, has lost foot traffic and shop leases in recent years.
Using the existing property lines, I designed a mixed-use development that includes commercial and residential spaces. The following is an aerial view of my design: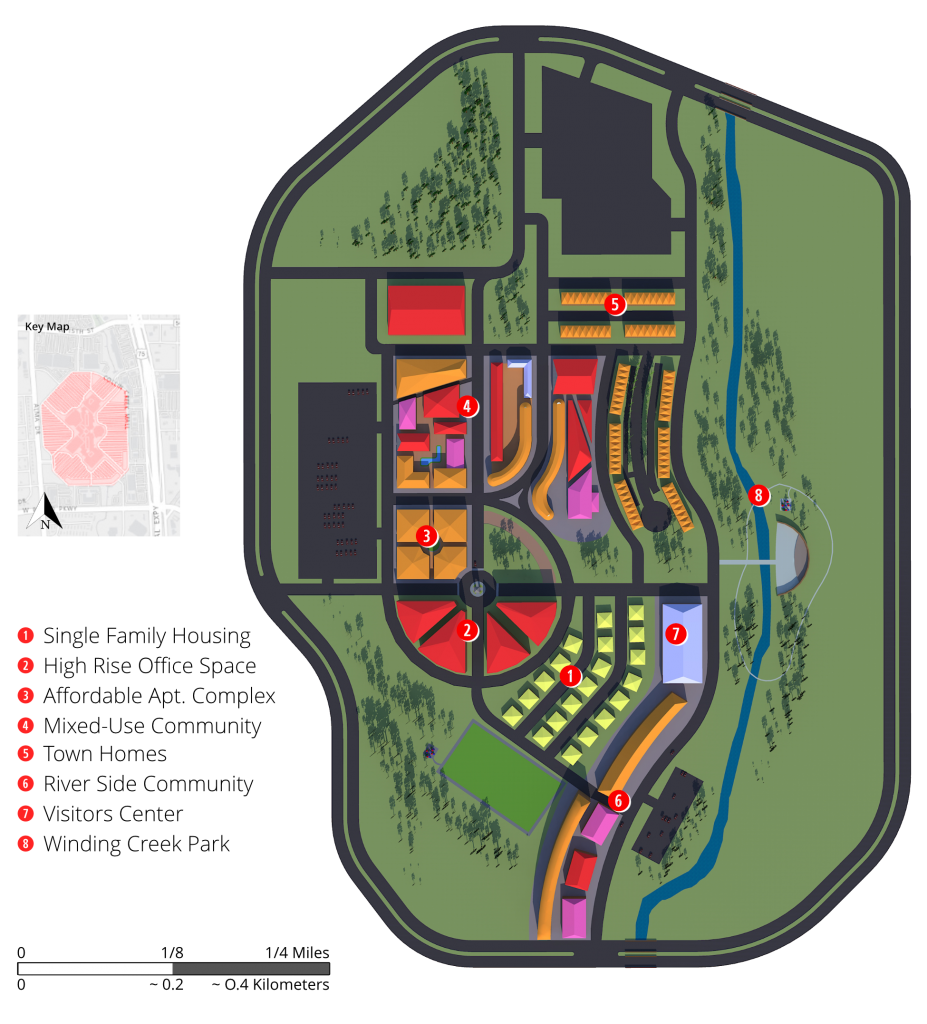 At the end of the semester, I presented the design to my classmates. It was around this time that my professor suggested that I submit my project to the 2018 National Planning Conference.
I submitted the project and was accepted as the only undergraduate student from Texas A&M to present in at the conference in New Orleans! The school also agreed to reimburse me for my conference expenses.
By now, it was February and I had until April of 2018 to prepare my presentation. By April, I had my poster printed and ready for the conference.
When I arrived at the conference, vendors and other speakers began to set up their booths. I found a spot for my poster among graduate students from Texas A&M and other schools.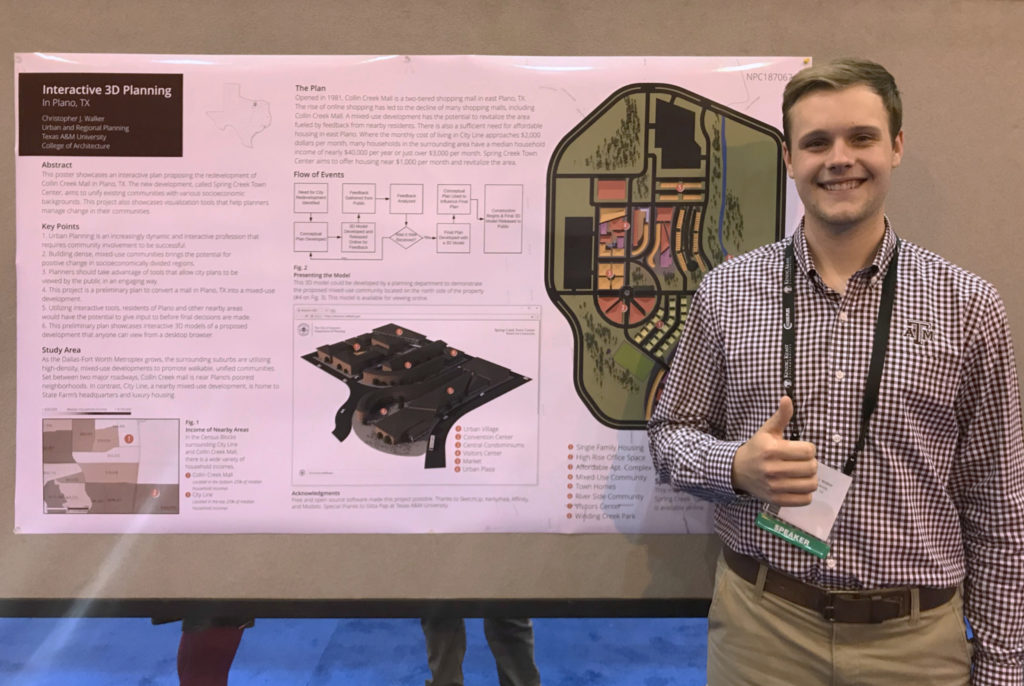 I presented my poster to economists, urban planners, data scientists, and real estate professionals throughout the day. I spent my time answering questions about why I chose Collin Creek Mall, the software I used to create the models, and different aspects of the design.
Overall, presenting at NPC18 was a great experience. I had the opportunity to speak with well established professionals and share my work over the past two semesters, an invaluable exercise.